Educational Establishments
UK Global Road Safety over a period of years have fostered close relationships with many state & private schools, universities & colleges with regard to the delivery of MiDAS training throughout the UK, and have developed a greater understanding of the needs of such organisations with regard to their minibus drivers.
We are frequently asked if drivers or staff holding grandfather rights who wish to drive minibuses are required to undergo training or assessments in order to drive their minibus.
Our view is, regardless of legislation allowing this to occur, all drivers of vehicles carrying passengers on behalf of organisations should undergo assessments and subsequent training if required.
We firmly believe that organisations or individuals that have responsibility for the transport of children and students should provided assurance and confidence to parents/guardians that their drivers undergo regular assessments and training of their driving ability.
Recently UK Global Road Safety have extended this aspect of their training requirements.
Medical Requirements
Currently those undergoing MiDAS training do not need any form of medical (unless 70+ years of age). However, we feel that it is essential that organisations are aware of any medical conditions that may adversely affect the driving of a minibus where passengers are carried. This may be through internal organisation medicals or forms issued by the organisation and completed by the driver.
Please note that guidance information is available on TeacherNet.
UK Global Road Safety Ltd always advise that regardless of any exemptions that may be present, driver training and assessment should be undertaken if that driver intends to drive anyone for which they are acting ' In Loco Parentis'.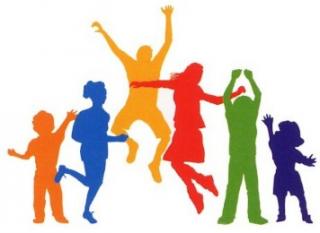 Private Vehicle Use on School Business
It is now recognised that the management and monitoring of employees driving their own private vehicles on company business takes up far more management time than the traditional company car scheme.
It is estimated that in the UK approximately 5 million privately owned vehicles are being used on company business compared to 3 million company cars. This explains why the Duty of Care Legislation is applied to these vehicles and their drivers.
If your organisation permits employees to drive on company business their own privately owned vehicle this is an area that will require your attention.
Examples of such use will include, where teachers drive from their place of work (school) to attend meetings or training at an alternative school or venue. Many Governing Bodies of schools overlook this area of health & safety either because they believe it is the driver (or staff members) problem, or they realise the impact on budgets.
Ignoring this aspect of Health & Safety of the school can lead to potentially serious problems.
For further information relating to either MiDAS for your educational establishment or the management of private vehicles on business use please contact,
Tel: 01452 347332 for more information.